10 Apps Every Journalist Should Try Out
To be a good journalist nowadays means to be able to edit photos and videos, record phone calls, do research – and remember everything. Fortunately, today there is a utility for everything, so why not to try one that will make your life easier? In this article, we have rounded up ten applications that every journalist should try out.
1. ProtonMail - Encrypted Email
If you don't want anyone to access your business emails, you should install ProtonMail. The utility is hosted entirely in Switzerland, under the protection of the world's strongest privacy laws. This app enables users to send and receive encrypted emails. The greatest advantage of the app – it is absolutely free. ProtonMail is available for both iOS and Android users.
AppStore
Google Play
2. iA Writer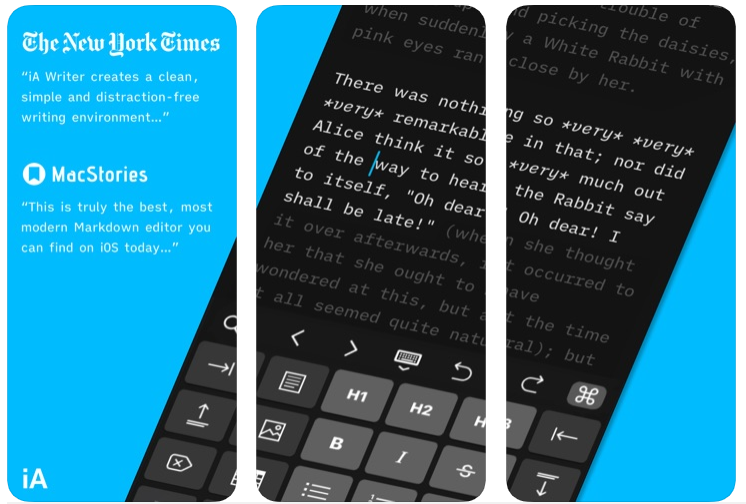 Using iA Writer, which is a distraction-free writing app, you'll be able to produce high-quality texts faster. iA Writer (by the way, it is compatible with Windows, Mac, Android and iOS) was created to help you eliminate distractions. It cuts out superfluous elements like font styles and includes tools like "Focus Mode". This app can instantly improve writing efficiency. It enables you to convert your documents to formats like PDF and HTML.
AppStore
Google Play
3. REKK – Call Recorder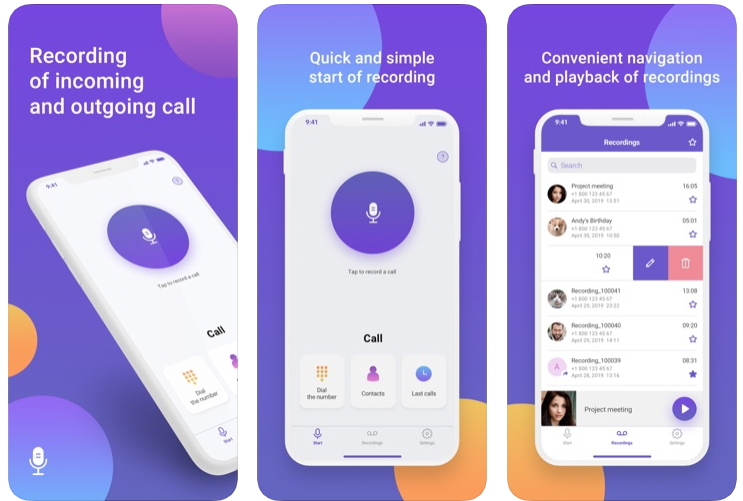 As a journalist you will make a plenty of business phone calls every day, that's why you definitely need a reliable call recording app. REKK is one of the best apps for iPhone, which will enable you to record your incoming and outgoing calls and transcribe your recordings to text. Besides, with REKK, you'll sync all your recordings with iCloud and share the files via special download link. REKK will help you remember every call you made and read the text of the conversation if it's necessary.
AppStore
4. Soundcloud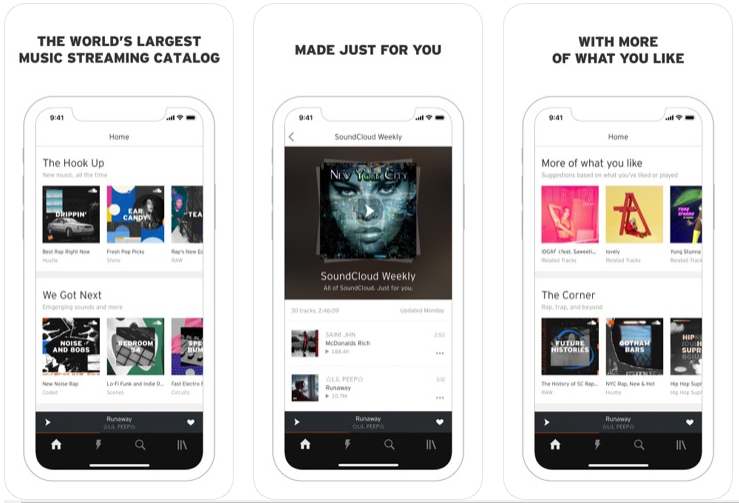 Soundcloud is an audio platform, but is often used by journalists for recording and sharing interviews. The app helps you save your audios, so you can upload your interviews from your phone and access them later on a computer. Note that the app offers in-app purchases.
AppStore
Google Play
5. Instapaper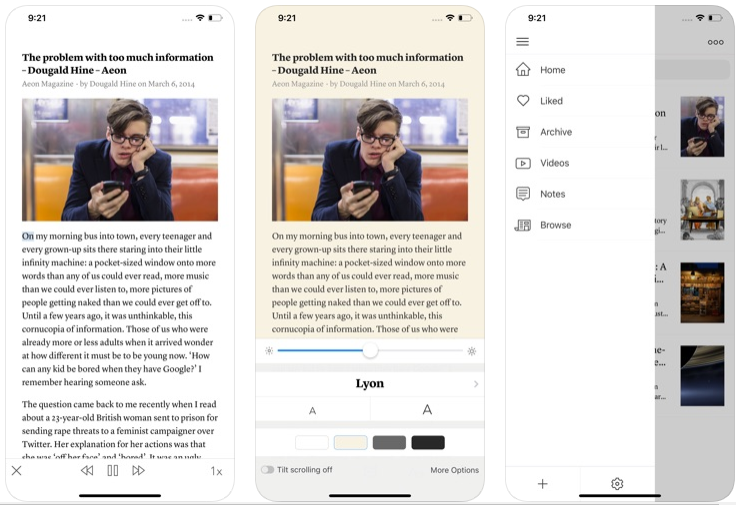 This is an app for reading web pages on the go. How can you use this app? Well, when you find a web page you cannot read at the moment, save it to this utility. The app will enable you to read it later and you won't even need an Internet connection. The utility is free, and synchronizes your texts easily across all of your gadgets.
AppStore
Google Play
6. Flipboard

Flipboard selects the most interesting world news for you. With this app, you'll be able to get the information according to you interests and needs. The app will provide you with various articles published in The New York Times, National Geographic, Vanity Fair, Vogue, People, etc. The app is free and is compatible with both Android and iOS.
AppStore
Google Play
7. IFTTT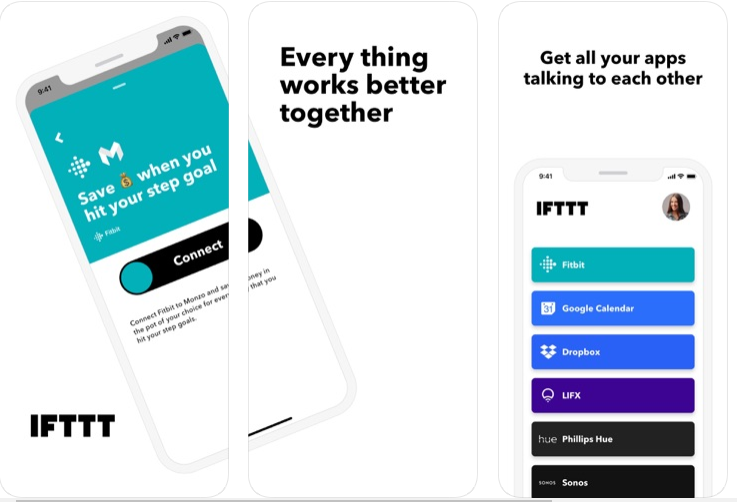 This app will help your apps and devices work together in a new way. With IFTTT, you will be able to control everything around you with your voice or Google Assistant. The app will inform you about what's happening from publications like The New York Times and prepare you for the weather with daily forecast notifications. IFTTT is free to download.
AppStore
Google Play
8. Bambuser

This app will help you livestream video from your mobile phone. Note that you should sign up on the website before using it.
AppStore
Google Play
9. Apple Clips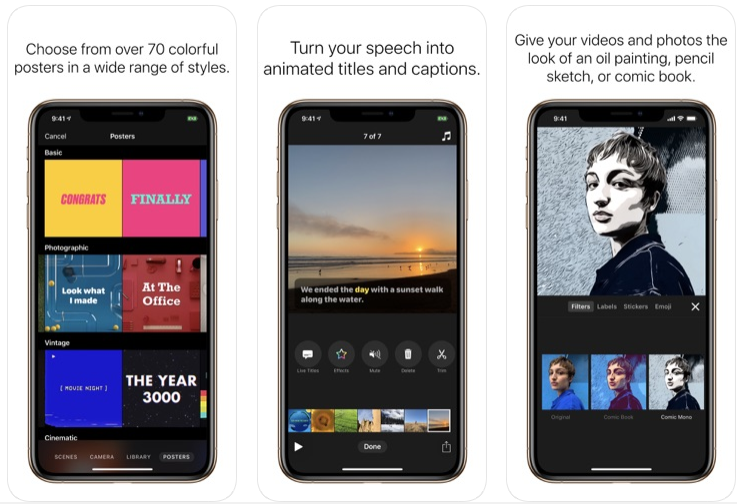 This video editing app is currently the best option for iOS. In Clips you won't find any complicated editing tools – the app is specifically designed to help you create and share a video with a few taps. You can download the app and create you first clip here:
AppStore
10. Slack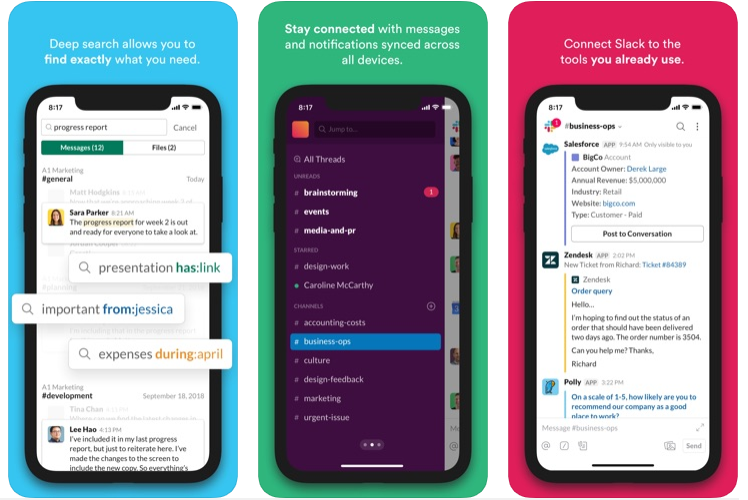 Slack will help you cooperate with your colleagues quickly even when you are out of the office. It enables you to message and call any person within your team, to share and edit your documents, and to set your push-notifications so you stay focused on the most important tasks.
AppStore
Google Play