Best Ways to Record Phone Calls on Your iPhone
We all hold conversations with our colleagues, as well as business partners and family members over phone calls. Normally, phone calls are just a part of the routine, and there is nothing important in them. However, in some cases, the phone calls may contain important discussions, business transitions, or an important deal that you must record.
There is a big problem though. It is not as easy as it sounds. Usually, the phone does not have a call recording function. Especially if you are an iPhone user, then you will be disappointed to know that Apple doesn't let its users record any calls. The reason is that recording calls are illegal in many countries. Since iPhone users are spread all over the world, Apple cannot keep track of every user's state, along with the laws regarding call recording. Therefore, to ensure compliance with the law everywhere, Apple has decided not to add the feature to its products.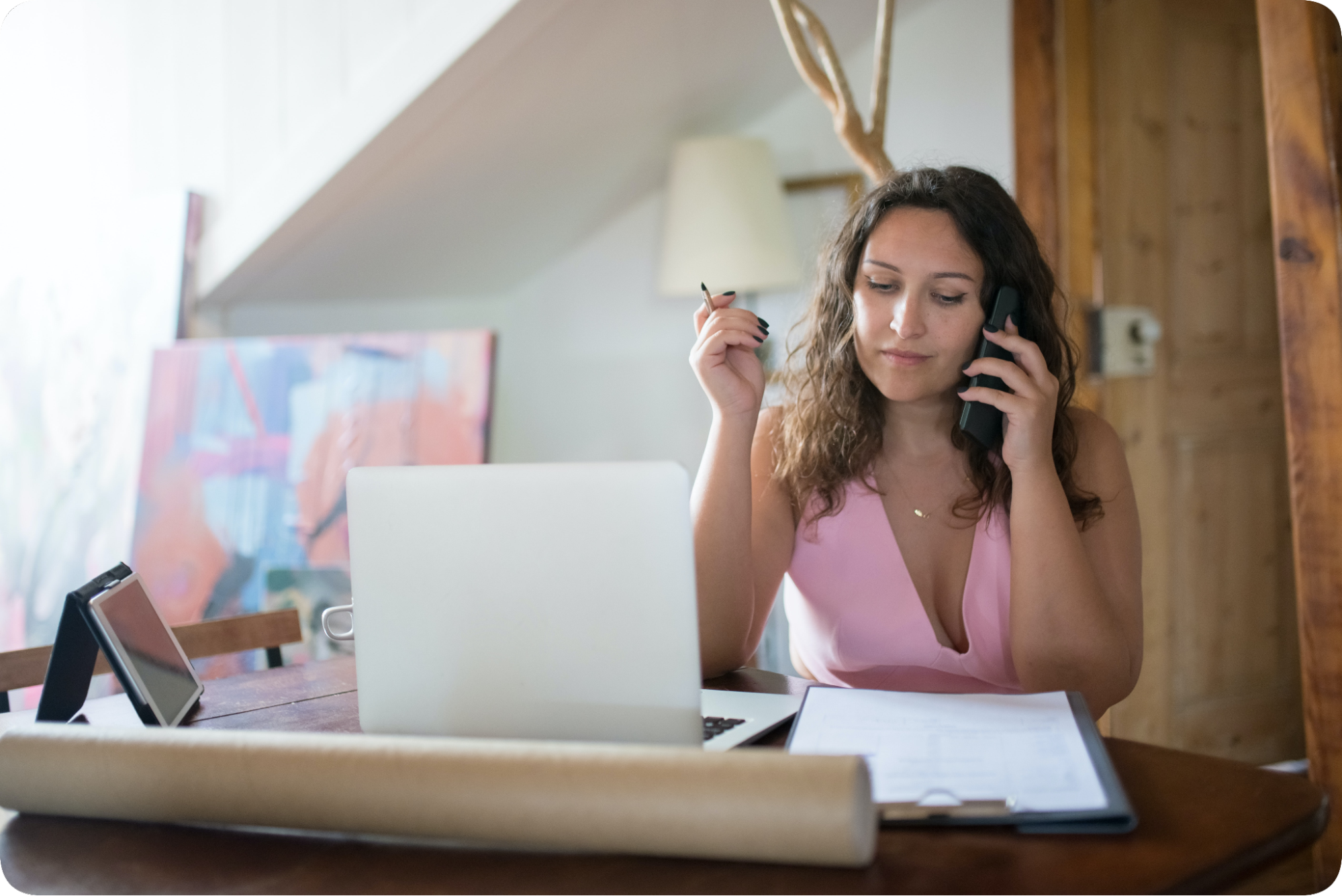 However, just because Apple doesn't add the call recording feature on iPhone, it doesn't mean that you cannot record any calls. There are several methods through which you will be able to record calls flawlessly in high quality.
In this article, we will discuss all those methods as well as different apps for recording phone calls on an iPhone.
REKK Call Recorder App
Due to the amazing number of features that REKK has, it seems like one of the best solutions for call recording problems on the iPhone. REKK allows you to make calls without any charges. However, all the essential call recording features such as listening or editing the recorded audio files require a paid subscription. In technical terms, REKK records phone calls by utilizing a 3-way conference calling feature. To record calls using REKK, you will need to enable this feature. You will need to call your mobile carrier and ask them to enable this feature for you. It is important to note that some mobile carriers don't provide this facility to their clients.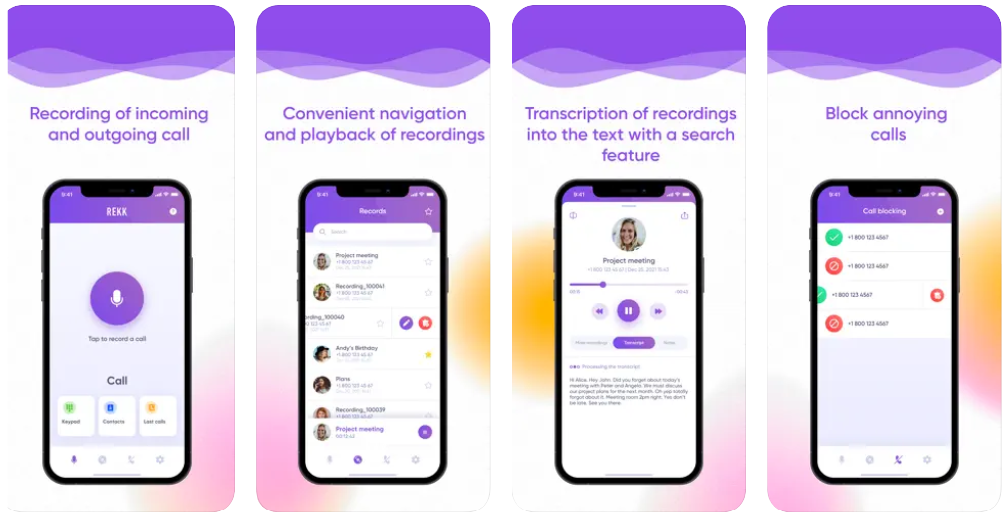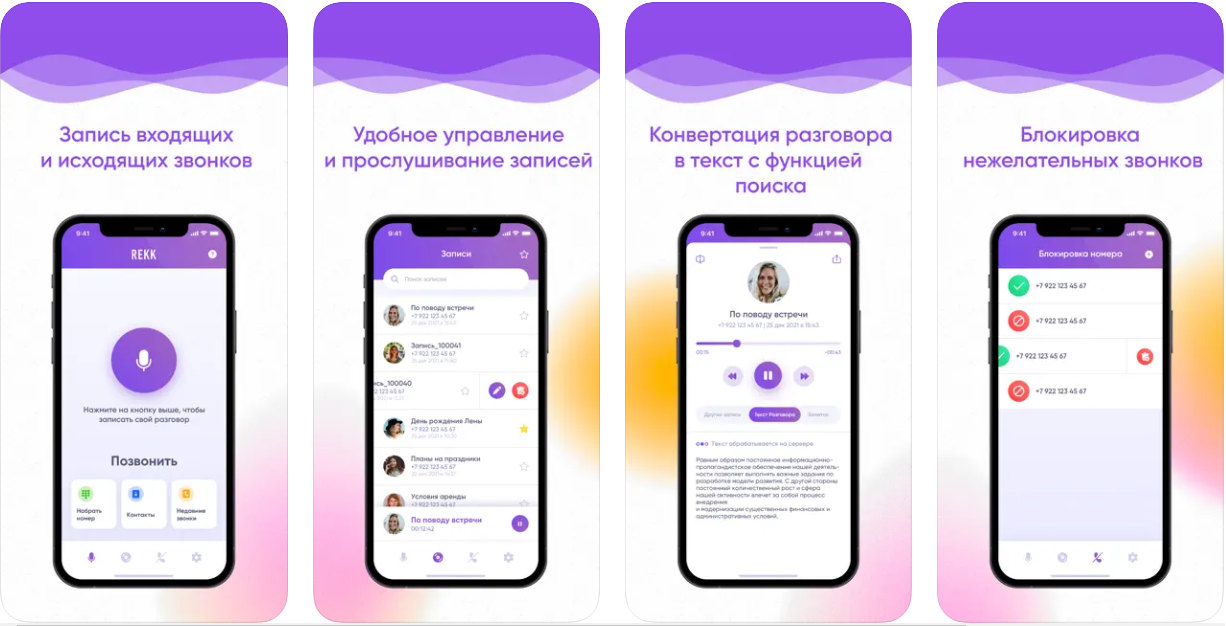 Apart from that, it has a modern and simple user interface. REKK can also convert your call recordings into text form. That is quite a neat feature, especially if your conversation had information that you cannot memorize. There are many other benefits of using REKK. Some of them are given below.
• Creating backup copies of your call recordings
• You can share your recorded audio files through Messenger apps such as Whatsapp, Viber and similar ones
• Create a link that can be shared with other contacts
The process of recording a call using REKK is very simple. It is given in the following steps.
1. Record an Incoming Call
• Receive the incoming call and minimize the screen.
• Next, open the app REKK. There, tap the big purple button.
• Now return to the call screen and tap on the option Merge Calls. That's it. Your call will be recorded after that.
2. Record an Outgoing Call
• Open REKK and call the person you want. Simply scroll to the required number in the contact list and press the call button.
• REKK first calls the service number. The screen will show you the notification with the screen number.
• You will seen another notification with the number you initially called. That means the service number accepted your call.
• Click on the push notification to minimize the call screen. Tap the call button again.
• Press the merge calls option after your call is accepted.
You can download REKK from here if you want to start recording calls on your iPhone.
2. Recording Calls Using Speaker Mode and another Device
This method is very simple. You will need another device which will be used to record the calls.
There are a few things that you will need to consider while opting for this method. First of all, your recorded call quality might not be of good quality since the voice that is being recorded is coming out of a microphone. Secondly, you will need to choose a good sound recording device. Make sure that the sound recording device is also in a good functional state. You will need to manually save the recording copy since there will not be any backup files created like the previous method.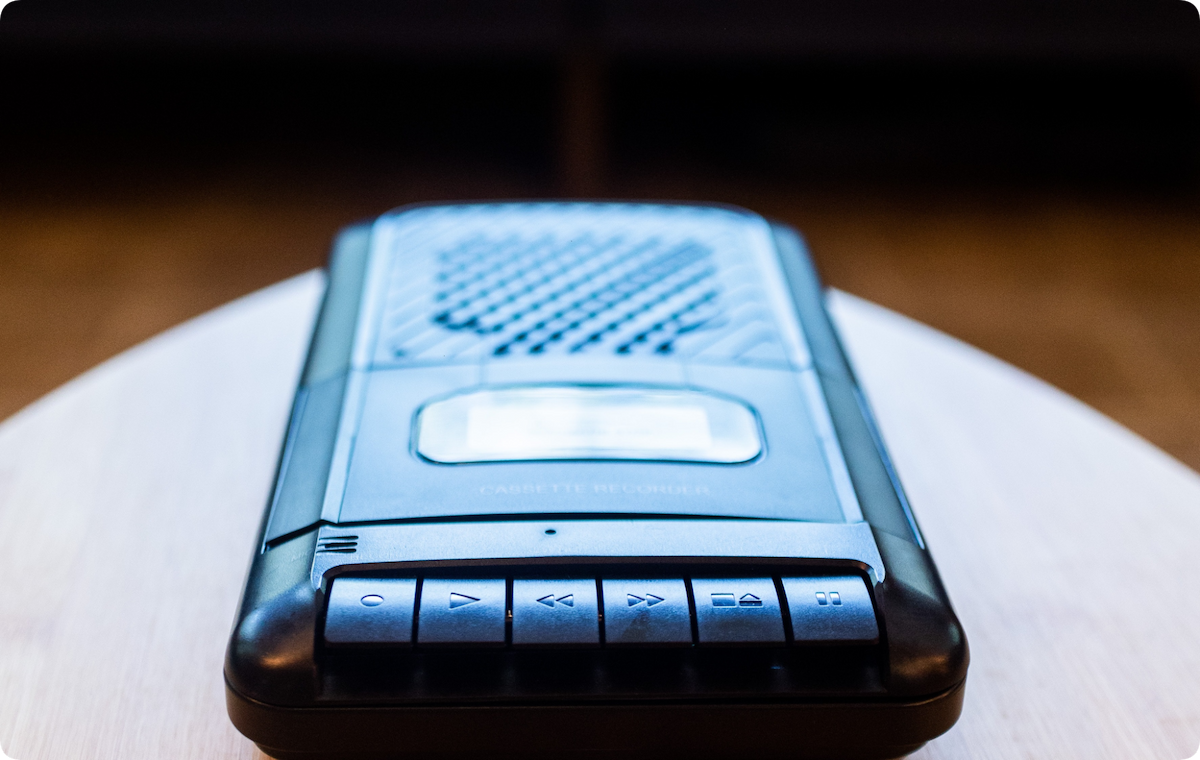 Follow the steps below for effectively recording your calls using this method.
Whether you are calling a friend or receiving a call from someone, the first step is to turn on the speaker.

If your Bluetooth headphones are connected, then choose the iPhone speaker from the list. It is essential that you use the speaker for recording.

Turn on the recording device. Make sure it is placed near the microphone of the iPhone.

Once the recording is finished, save the recording on an external device.
3. Recording Your Calls Using Google Voice
There is another unique but quality method for recording your phone calls on an iPhone. You can do that using Google Voice. It is one of the cloud-based solutions for recording your call. This method is not free, but the pricing is quite reasonable. Google Voice is also very convenient since you can take your phone anywhere to be able to use it. But what exactly is Google Voice?
Google Voice is an internet protocol that works solely over the internet. The best part about Google Voice is that it can be used on your smartphones as well as Mac and PC. Since this article is largely focused on the iPhone, we will see how you can use Google Voice on that.
If you are using Google Voice for the first time, you should follow the steps given below. Make sure you have an active Google account before you start.
First, you will want to head over to voice.google.com. Log into your Google account.

Download the app from there for your iPhone or Android.

Pick your Google voice number by tapping Search. (You can search by city or area code.)

Tap Select next to the number that you want.

Follow the on-screen instructions.
Your Google Voice is set now. You can now also link another number. Almost all the Google voice calls to the USA or Canada are free.
(Note: Google Voice is not free for areas outside the USA or Canada. Their rates are usually listed on the official website.).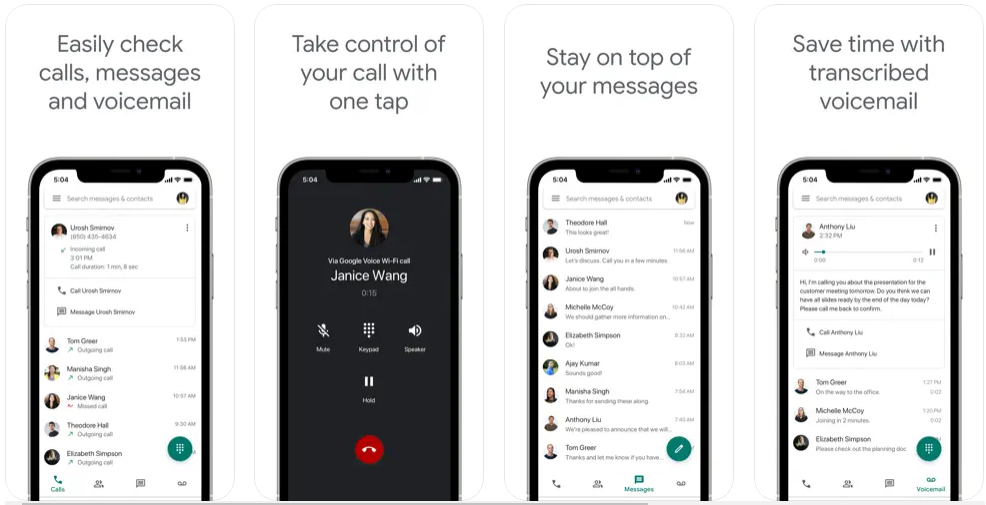 One of the biggest limitations of using Google Voice is that it can only record incoming calls. It can present a problem, especially if you want a wide range of options. To record a phone call using Google Voice, follow the instructions:
• It is assumed that now you already have a Google Voice account. Considering that is the case, just go to the settings in your iPhone app and enable this feature.
• Head to Calls and then Incoming Call Options.
• You will seen another notification with the number you initially called. That means the service number accepted your call.
• When you are on a call, you can press button 4 from Google Voice's keypad. The recording of your conversation will begin. Keep in mind that your call is only recorded if you use Google Voice over VoIP.
• You can record a lot of conversations using Google Voice, however, the recording has time limitations. The maximum duration for which you can record a call is 3 hours.
It is important to know that Google Voice is usually not supported in other non-US countries. Therefore, the practicality of this method is pretty much limited.
4. Record a Call Using Voice Mail
There is yet another method when it comes to recording your phone calls on the iPhone, and it is using the method of voice mail. Just like the previous method, there is also a limitation in using voice mail to record phone calls on the iPhone. It largely depends on the carrier. Have you set up Voicemail on your iPhone? If yes, then you can record iPhone conversations using this method.
The first thing that you need to do is to check if your cell phone carrier supports the download of your voicemail messages.
Follow the given steps to verify if the carrier supports this feature on your iPhone.
The first step is launching the Phone app on your iPhone.

Tap on the Voicemail tab. (It is in the bottom right corner).

Ideally, you should see the list of voicemail messages. You can download them and keep them for future purposes.
If you only see the "Call Voicemail" option, it means that your carrier does not support this feature.


You can follow the steps below to make a Voicemail recording:
• Call your contact. To avoid any complications, it is best if you tell your contact that you are going to record the phone call. Then request them to hold on for a moment.
• Tap the call button. It starts the three-way-call.
• Once that is done, call your own number.
• If you have done the steps right, then you are going to go to your voicemail inbox.
• Wait momentarily for voicemail notification to end. Then, tap the Merge Calls button.
5. Recording a Call Using Mac (Both FaceTime Calls and Phone Calls)
QuickTime is a powerful software system built on Mac by Apple.

In this section, we learn how to use QuickTime to record conversations on your iPhone as well as FaceTime. Bear in mind that for this approach to work, you need to talk to your friend in speaker mode.
Basically, it is a lot like the second method that we discussed, only more refined and using the in-built systems. For this to work, you need to set up your iPhone and Mac for phone calls.
For recording calls on your QuickTime, you have to follow the steps.
Open the QuickTime menu bar.

Click on the File. Then click on New Audio Recording.

Click on the drop down button. It is usually located next to the recording button.

Your microphone input should be set to an internal microphone. If not, then you should do so.

Tap the Recording button.
Phone Call Recording Laws in Different Countries
The purpose of this section is to give you an understanding of the rules and regulations regarding call recording.
Call recording is sometimes a personal choice. To avoid unnecessary complications or legal complexities, a person should know the laws regarding call recordings. Often, the laws require the consent of at least one person. Following such laws makes the entire process seamless and trouble-free.
Given below are some countries and their laws about recording phone calls. It is important to remember that at the core, all these laws are hugely similar.
1. Canada
When it comes to recording calls in Canada, the laws are pretty relaxed. There are many reasons for such relaxation in the law. In some cases, the person in dispute with any entity, such as a credit card company, car dealership, or anyone else, would try to take accurate notes of everything. However, it presented a big problem.
A single person's word was against the word of a company. It was an unfair disadvantage. However, now you can present evidence in the form of a recorded call, and it is considered irrefutable.
In-Person Laws
Section 183.1 of the Criminal Code of Canada allows recording of a call as long as one person in that call gives consent. The law is there to avoid confusion since intercepting private conversations without someone's permission is considered an act of crime. Of course, exceptions may occur.
Such a law allows the person to record the call and use it in any legal dispute. If you are a third party, then you need to ask the permission of at least one person involved in the conversation.
There is a little bit of confusion over the exact nature of the call that is being recorded. However, the law applies to everyone. Whether you are recording your own conversation on your phone or recording as a third person, the law makes it very clear, leaving no room for doubt.
Laws for Organizations
There are various laws for organizations. Some of these laws need to be complied with in order for lawful call recordings to occur.
Whoever is involved in a law firm is not allowed to record calls without their client's permission.

Any kind of business must ask for customer consent before proceeding with a recording.

Government offices are different. They are allowed to record calls since their recordings fall under the Personal Information Protection and Electronic Documents Act (PIPEDA). Usually, you are notified before your recording starts.
Call Recording Laws in the UK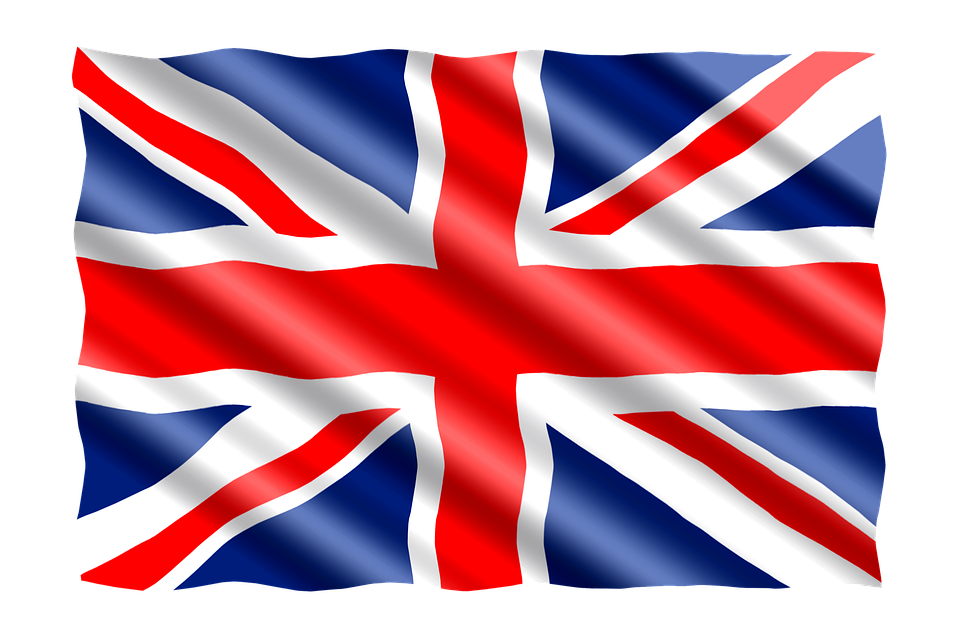 Call recording laws in the UK have undergone a few transformations. Although policies have always allowed the recording of calls, new regulations have been applied following the 2018 Act. According to this Act, it is necessary for businesses to record the relevant calls with customers' permission.
In Person Laws
There are no known regulations or rules that prohibit individuals from recording the private conversation. Recording calls is not a criminal offence anywhere in the state as long as one is doing it for personal usage.
However, it is strictly prohibited if the individual intends to share the call with a third party as a breach of someone else's privacy. That is one of the obvious illegal acts, and the person committing it can face charges.
Organizational Laws for Call Recording
According to the laws established in 2000, there is no restriction on businesses and organizations to record calls. Businesses are required to keep their data private and adhere strictly to data protection laws.
Customer consent matters the most in this case. However, exceptions can be made if the government institution/any agency is leading an investigation on another individual or company for claims regarding wrong information or fraud.
According to the 2018 Investigatory Powers Act, a few regulations have been applied regarding the recording of phone calls by businesses. If businesses follow these requirements, then they don't have to notify the customers that they are recording the calls.
Providing solid evidence of a business or any other financial transaction

Ensuring that the business follows the data-protection protocols and regulations

A clear display of the standards that are met by the business through the usage of said devices

Active prevention or detection of any kind of crime regarding unauthorized usage of mobile network, wrong information, fraud, or any other legal issues

If the company is legally required to keep records and essential data which is protected by the proper laws.
Complications usually occur when the recorded call doesn't contain the required intent of the customer, even though it is made through the official platform. In such a case, companies are required to create a data protection strategy that meets all the industry regulations.
Call Recording Laws in the USA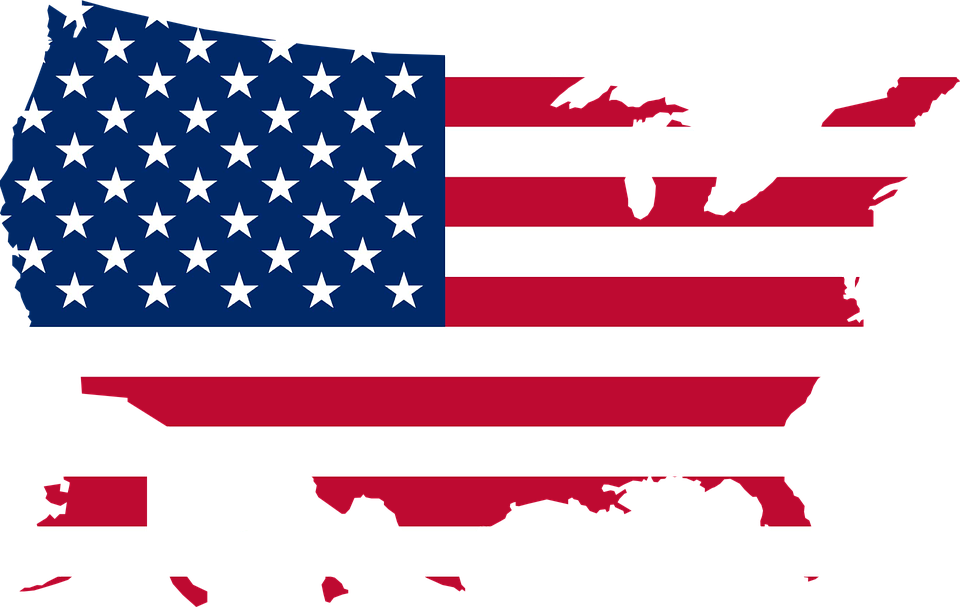 Each state in the USA has distinct laws regarding the recording of calls. These laws apply to all organizations or individuals who are interested in recording the calls.
Generally, all states approach the matter in two distinct ways.
One Party Consent

Two Party Consent
One - Party Consent refers to the standard procedure where you get the consent of at least one of the persons on the call. This law is similar to that of the UK and Canada.
Two - Party Consent is the law where you get the consent of both parties involved in the call. It is also referred to as the All - Party Consent law since it is modified to cater to all the parties involved in a call.
Generally, the interested parties can give their consent in the form of the following.
Verbal Consent/Written Consent

Verbal Notification before the call is made (the most common – the person can agree or disagree)

Audible beep tone at regular intervals that indicates the recording
In order to be able to safely record the calls, you need to be aware of what law is in force in your state. The good news is that most of the states in the USA allow the One Party Consent law. For your convenience, the list of states that follow the Two Party Consent Law is given in the following section. If you reside in any of these states, then you will have to conform to that law.
States Following the Two - Party Consent Law
There are thirteen states that follow the Two - Party Consent Law. These thirteen states are as follows: California, Connecticut, Nevada, Illinois, Michigan, Maryland, Massachusetts, Florida, Montana, New Hampshire, Pennsylvania, and Washington. If your state is on the list, then you need a special Two - Party Consent law for safely recording the call.
Top Call Recording Apps for iPhone
In the given section, we will shed light on the top three apps which are used extensively for recording calls on an iPhone. They are REKK, Rev Call Recorder, and TapeACall Pro. For the users' convenience, the comparison of these applications is given in the form of a table.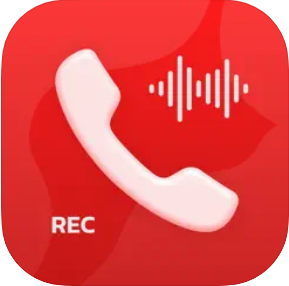 Name of Application
REKK

Rev Call Recorder

Recordeon

TapeACall Pro
Ability to Share Audio in Messenger Apps
You can share recordings through different messenger apps such as WhatsApp.It also creates a shareable link.

No. You can share your recordings through Evernote, Dropbox and email, but not the conventional messenger apps.

Есть возможность делиться записями с помощью SMS, электронной почты, Twitter и WhatsApp.

You can share your call recordings through email, SMS, Facebook and Twitter.
Convert to Text
Yes

Yes

No

Yes
Multi-Support Language
Yes

No (Only available in the USA)

Yes

Yes
Creating Backup Copies of Recordings
Yes

Yes

No

Yes
Additional Functions
Call Blocking Feature Option to edit audio recordings

Audio Trimmer and Cutter Audio to text transcription Services (Paid)

Возможность записывать голосовые заметки

Option to label and organize the recordings
Ability to Save Audio to Cloud Storage
You can store recordings on cloud devices such as Dropbox, Evernote, Google Drive.

It allows sharing and exporting the files of recorded calls via email, SMS, Dropbox and all cloud storage devices.

Возможность хранить записи в Dropbox, экспортировать записи на компьютер.

Option to upload your call recordings to Dropbox, Evernote and even Google Drive
User-Friendly Interface
Yes
Yes
Yes
Pricing
7.99$ per month

Free except for text transcription service (1.50$ per minute)

699 руб. в месяц

9.99$ annually
Access Recordings from Another Device
Yes/Through Cloud Solutions

No

Да (Экспорт записей на ПК)

Yes (Recordings are stored on servers)
Ability to Leave Notes for Audio Recordings
Yes
No
No
Ability to Sort Audio Recordings
No

Rev allows you to organize your recordings

Yes

Yes
Availability of Application in Various Countries
Yes

No (Only USA)

Yes

Yes
Automatic Call Recording
No

Yes

No

No
Limitations on Audio Duration and Number of Recordings
Não existem limites
Não existem limites
Não existem limites
Which App is the Best?
Deciding which app is the best is a tough question. Every app comes with different features and benefits which may appeal to various kinds of users. For your convenience, every app is briefly explained below with its drawbacks and advantages. Depending on your preference, you can pick one that you find most suitable.
1. REKK
REKK is a new app which still follows new updates from time to time. However, it offers tons of amazing features, and it also helps you record as many calls as you want. REKK offers a very reasonable basic plan where you have to pay 7.99$ per month. It is quite feasible considering it offers a lot of options. It is great for those who want to record calls in good quality and share those files through modern messenger apps.
2. Rev Call Recorder
Rev Call Recorder is incredible for people who live in the USA. It is an amazing app which is completely free to use. Rev is pretty much an ideal app, offering a lot of free services such as recording unlimited calls. The drawbacks are that it offers zero support for other languages, and it is inaccessible outside the USA.
2. Recordeon
Recordeon - это удобный инструмент для записи ваших деловых и личных звонков, а также создания голосовых записей. В приложении есть пробная версия на 3 дня,после чего можно приобрести подписку на неделю или месяц. Recordeon позволяет записывать неограниченное количество записей звонков и голосовых заметок,делиться ими и экспортировать на компьютер. Единственным недостатком приложения является то,что аудиозаписи нельзя преобразовать в текст.
3. TapeACall Pro
2. TapeACall Pro
With reasonable pricing and all essential features for call recording, TapeACall is quite impressive. It offers a free trial during which you get a hang of the app. It has an amazing user interface, and it also offers brilliant conversion of conversations to text.
The biggest drawback of TapeACall is that it doesn't support modern messenger apps. If you are an avid user of WhatsApp or FaceTime, then this app is not for you.