Best Second Phone Number Apps for iPhone
Why Do You Need Second Number Phone App? Multiple or second telephone numbers help you control your life. They offer you either a burner or permanent number, which you can use for travel, online ads, business, web signups, and making calls from an anonymous phone number. There is a plenty of utilities that can provide you with the second number, most of them are free, at least for a limited time. Let's take a look at some reliable apps that can help you protect your private cell number.
1. Burner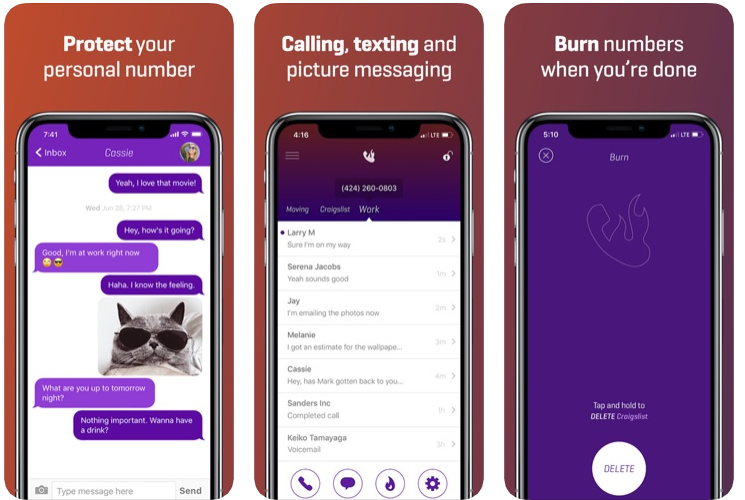 This app is one of the most popular and easy-to-use apps. In fact, the app was designed to create temporary phone numbers, but now you can also get permanent numbers. With this utility, you'll be able to use the secondary number for 2 weeks with limited text messages and talk time. The app offers a three-line plan if you need to buy more second numbers. Note that the app works only in the USA and Canada. The developers also warn us that Burner may not work with SMS shortcode services and is not designed for 911 emergency services.
AppStore
2. Hushed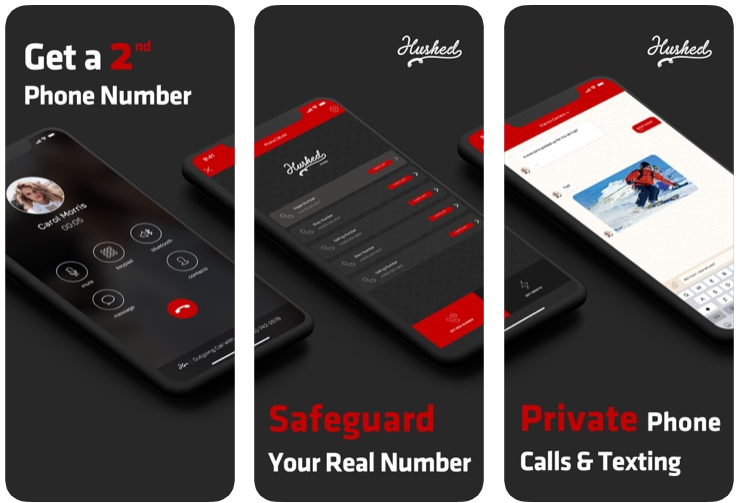 Hushed has also both permanent and temporary features for your secondary cell number. Hushed offers a free 3-day trial and local numbers from over sixty countries, including U.K., US, Australia, Canada, Mexico, Brazil, and Spain. Extra features of the app are custom call-forwarding and voicemail messages.
AppStore
3. REKK – Call Recorder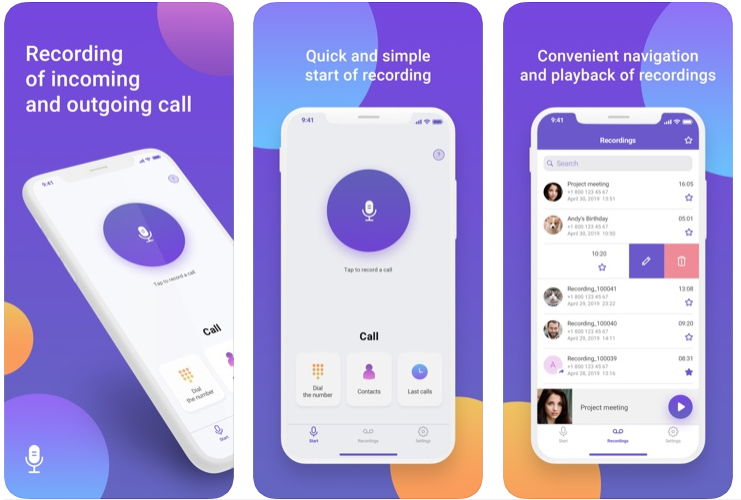 REKK was originally designed to record incoming and outgoing calls and to convert your recordings to text. But when you register the app also gives you second phone number (the number depends on your location) that will record your conversations, so this side effect of the app is its great advantage. If you don't like the number the app has given you, you can easily change it in the settings. Besides, REKK has multiple extra features, including recording of your phone calls, transcription of your recorded conversations to text, creating a link to share the files and back-up copies of your recordings.
AppStore
4. Numflix – Free Phone Numbers on Demand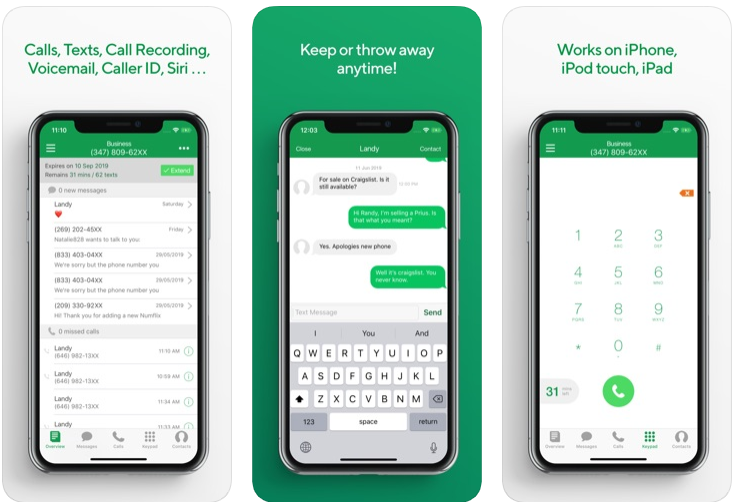 This second phone number app offers the users to get disposable, fully featured phone numbers. With this app, you'll easily create second numbers with US and Canada country codes. The other pros of Numflix:
The app is easy-to-use, second phone numbers are created with a few taps.
The abundance of features, including voicemail, text messaging, voice call, reverse caller ID lookup, call recordings, and more.
Reliability of the app: it uses the services of top mobile carriers.
Compatibility: the app is compatible with iPhone, iPod Touch and iPad as well.
AppStore
5. Flyp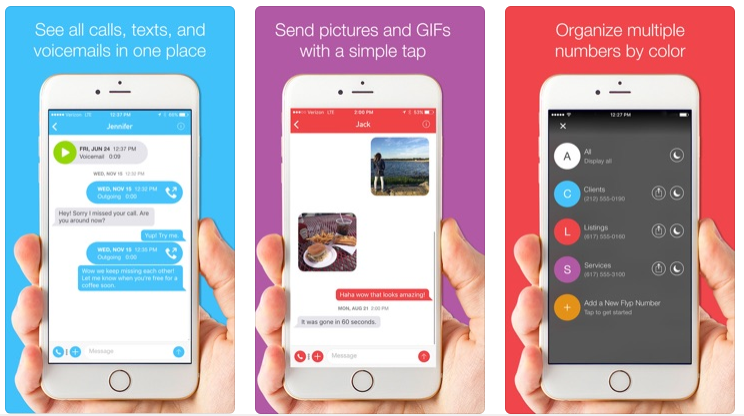 The app will help you separate business calls and personal conversations effectively. With Flyp, you can add 5 US second phone numbers in any local area code you need. The developers offer you an unlimited number of photos, texts, calls, and GIFs to any Flyp phone number. You can restrict undesirable incoming calls and set "Don't Disturb" messages when you are busy. Flyp is a great variant if you want to control all your texts, voicemails and calls from one app.One number is free for 1 week, and then you should pay $8 per month. The price of each additional number is $8 per month.
AppStore
6. Text Free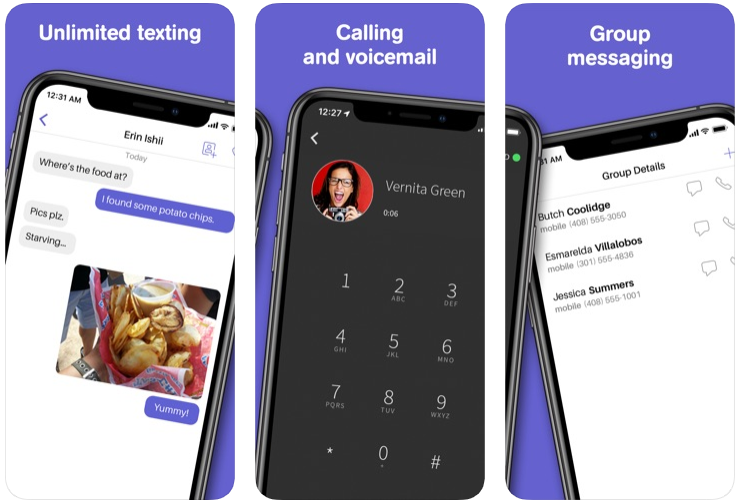 This is a free utility that offers you one US phone number. You won't pay for calls and text messages to this number but the app is supported by advertisement. For an ad-free version, the app charges a $2.99 per month to totally remove ads from the utility. Note that your second phone number will expire after 30 days of inactivity. To keep that number for an unlimited period of time, you'll have to reserve it for $4.99 per month. You can also purchase voicemail transcriptions feature for $4.99/month.
AppStore
7. Cloud SIM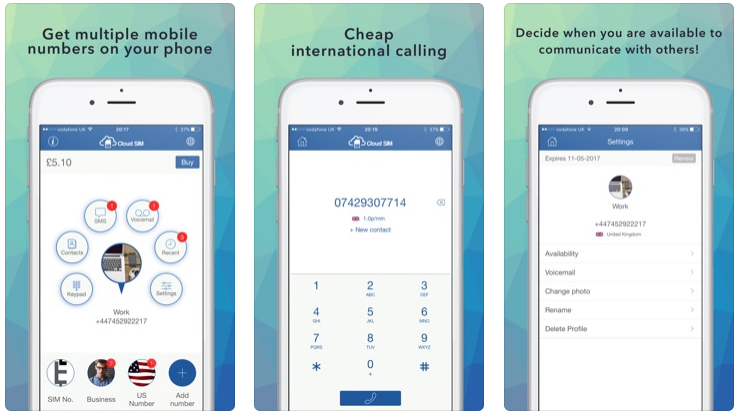 If you need several numbers on your cell phone for international calls between landline and mobile, this app is the best solution for you. With this app, you can get numbers from the U.K., U.S., Poland, and Canada. The app offers free rates for text SMS or calls without roaming charges. You can also select necessary connection type, and set up your call via either mobile data, local access (GSM), or Wi-Fi.
AppStore