Best Speech to Text Apps for iOS and Android
Making voice notes on the go is very convenient as it allows us to take notes when we are working on something and want a quick and easy way to record our thoughts. The problem is that you can't edit or make any changes in these voice notes later. For that, you will have to convert speech notes to text. That's where speech-to-text apps come into the picture.
There are a lot of apps for both iOS and Android that will enable you to convert voice notes to text irrespective of where you are located. Such apps let you edit the converted notes and organize them further with relevant links, audio or video files, and images. Let's take a look at best speech-to-text apps for iOS and Android devices.
1. Evernote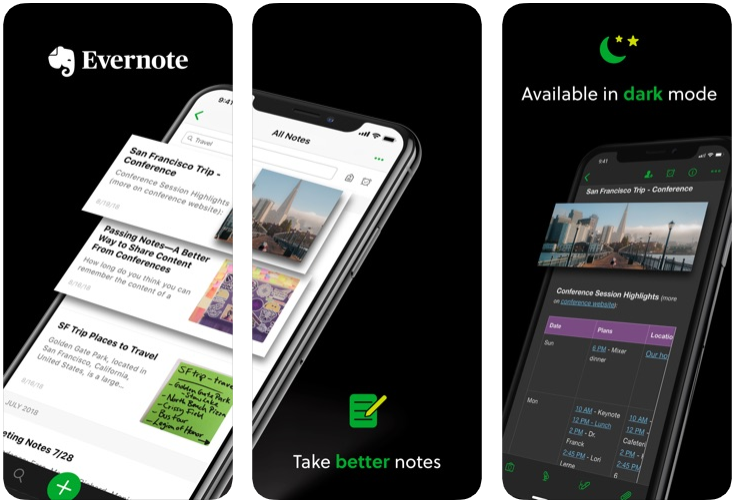 Evernote saves the audio and text files together allowing you to track down a note more easily. Note that Evernote uses the built-in speech recognition software, that's why the app requires you to be connected to a network to use it. Besides, with this app, you'll be able to create organizers, planners, notebooks, and to organize them any way you like. Other pros of the app include synchronizing all your texts automatically across any PC, smartphone or tablet and creating notepads in a variety of formats (text, photos, sketches, PDFs, video, audio, web clippings and more).
AppStore
Google Play
2. Voice Texting Pro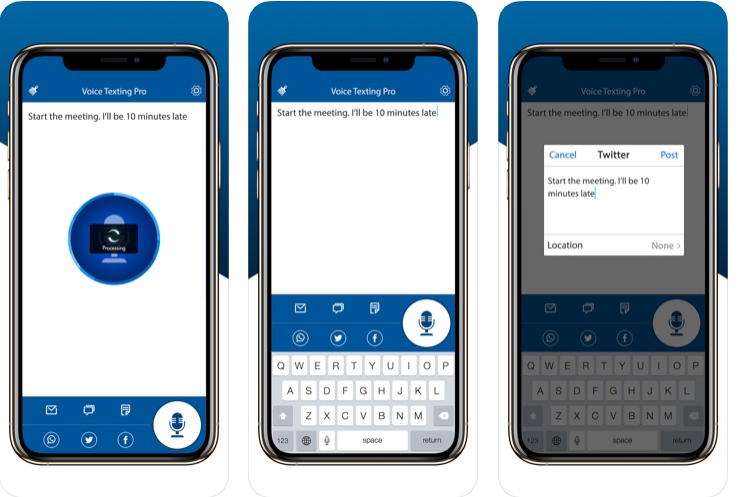 Voice Texting Pro is another reliable speech-to-text app that must be mentioned here. The app has a simple and friendly user interface. You just need to tap the big round button and start speaking into the mic. Then you can directly send your note to WhatsApp, sms, e-mail, Facebook or Twitter.
AppStore
3. REKK – Call Recorder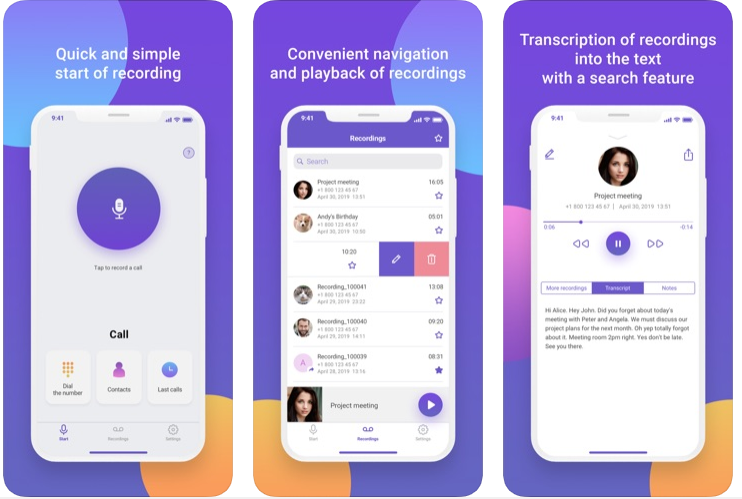 REKK – Call Recorder was originally designed to record inbound and outbound phone calls on iPhone, but it has also speech-to-text feature, which makes it easier for you to remember the details of your phone conversation. The app will be useful for businessmen, journalists, lawyers, and other professionals, who work with much important information. In addition, the utility creates backup copies of your recordings, syncs your files with iCloud, and creates link to share the file. The app is available for iPhone users.
AppStore
4. Google Keep
It's a well-known fact that Google Keep is an excellent note-taking app. However, most people don't know that it can be also used for taking voice notes. When you record a voice note in the app, it will automatically convert it into text for you. As soon as you stop speaking, a new text will be created with the transcribed words and the voice note attached at the bottom of the screen.
Keep also offers other features like adding checkboxes and labels and drawing. It's really useful if you want to convert voice to text and keep both the text and the recording saved on a single note inside the app. The app is absolutely free and doesn't contain ads.
AppStore
Google Play
5. SpeechTexter – Speech to Text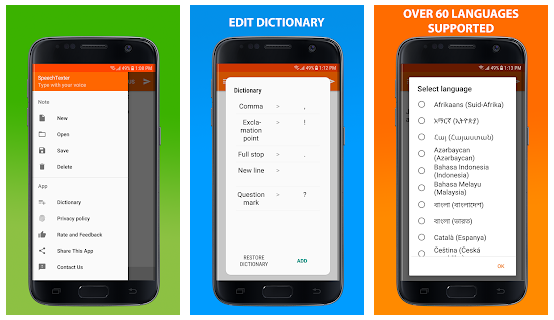 The app is famous for its high accuracy recognition - 95% for the English language. SpeechTexter can also work offline, but the accuracy of speech recognition will be lower. The app supports more than sixty languages. You can also share your notes to social networks, Email, Messages, etc. The app is compatible with Android and contains ads.
Google Play
6. Dragon Anywhere: Dictate Now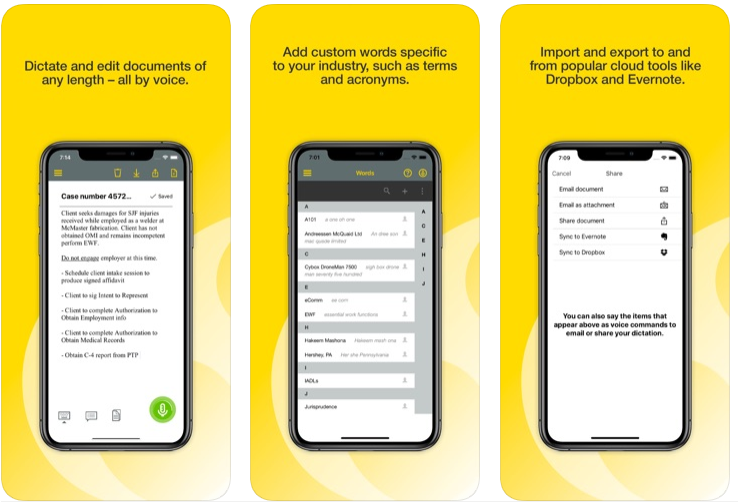 Dragon Anywhere will enable you to dictate documents with no length or time limits. In other words, you can dictate documents of any length, and format, edit and share them directly from your smartphone. The developers promise us 99% recognition accuracy. Note that the app supports US English, UK English, Canadian English, and German. There is a week free trial, after which you can purchase 1-month or annual subscription.
AppStore
7. E-Dictate - Speech to Text & Translator
E-Dictate is a free utility that not only converts speech into text, but also translates your notes into almost any language in the world. Besides, it can send the text via SMS, e-mail, and other messengers and social networks. The app is indispensible for you when you are travelling abroad as it helps you record the foreign speech you don't understand and translate it to your own language. Unlike other speech-to-text apps, e-Dictate does not stop listening to you when you make pauses in your speech to breathe or think.
Google play