How to Record Calls on Huawei and Honor Android Smartphones
Huawei and Honor are two of the most well-known smartphone brands in the world. Despite both brands having undergone many changes in the past years (for example, the Google Play Store is no longer available on them), they are still going strong in the market.
Huawei and Honor's Android smartphones have become more and more advanced but, it seems, they've left behind some very simple yet useful functions. The built-in call recording app is one of them. On this basis, users have to look for alternative ways for recording a call.
In this article, we will discuss the possible ways to record calls on Huawei and Honor at the moment.
Method no 1: Recording via Built-in Dictaphone App
Although Huawei and Honor smartphones no longer have a feature for recording conversations, but they are equipped with a built-in voice recorder. It's an app called Recorder, which is available on all EMUI 10 Honor and Huawei devices.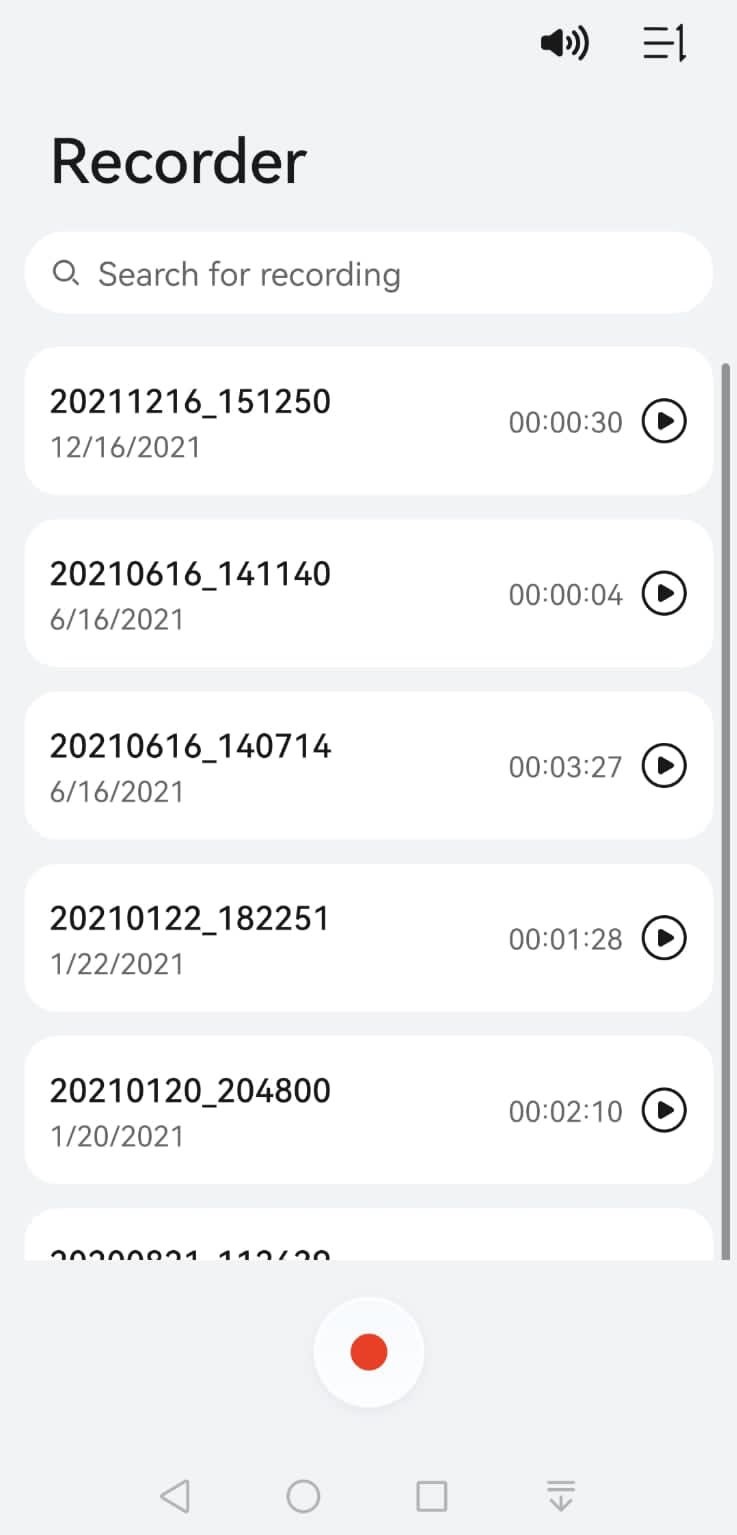 The Recorder app is not meant to record calls, but it can still be used for this purpose. Recorder can record audio files: it is meant to record classes, meetings, vocal notes, and similar… Other than recording audio files, users can use the same app to store, edit, and share audio recordings.
If you have an EMUI 10 (or previous versions) device, you can use the Recorder app to record calls with your smartphone. Follow these steps:
1. Before making the call, launch the Recorder app. Because it is built-in, you have it already installed on your smartphone.
2. Make the call (or answer the call) and turn the speakers on. This way, the Recorder app would record your voice and the voice of the person calling.
3. Finish the call and stop the recording.
Now that you've recorded the call, where can you find the audio file? Follow these steps:
1. Launch the File app;
2. Tap on Categories (bottom of the screen)
3. Go to Sounds.
In this folder, you'll find all your recordings, including the calls you've recorded with method number 1.
Method No 2: Install HwCallRecorder
HwCallRecorder is the original Huawei application that is no longer available by default on Huawei and Honor devices. Unluckily, we can't even find it in the official Huawei App Store, but it doesn't mean that we can't install it the same. However, the process will be a little different than usual.
Don't worry, we're going to cover any step of the process. This is how you install the HwCallRecorder app on your smartphone:
1. Download the HwCallRecorder apk file from this link.
2. Before installing the app, you need to allow the installation of external files on your phone.
To do that, do as follows:
1. Open Settings;
2. Tap on Security;
3. Tap on More Settings;
4. Enable "Install apps from external sources".
Now, you can install the HwCallRecorder apk file by following these steps:
1. Go to Files;
2. Go to Download and find the HwCallRecorder.apk file;
3. Tap on it and the installation process will be completed automatically.
Now, you have installed the original Huawei call recording app and this is how you can use it:
1. Go to Settings >General;
2. Enable Auto-Record calls;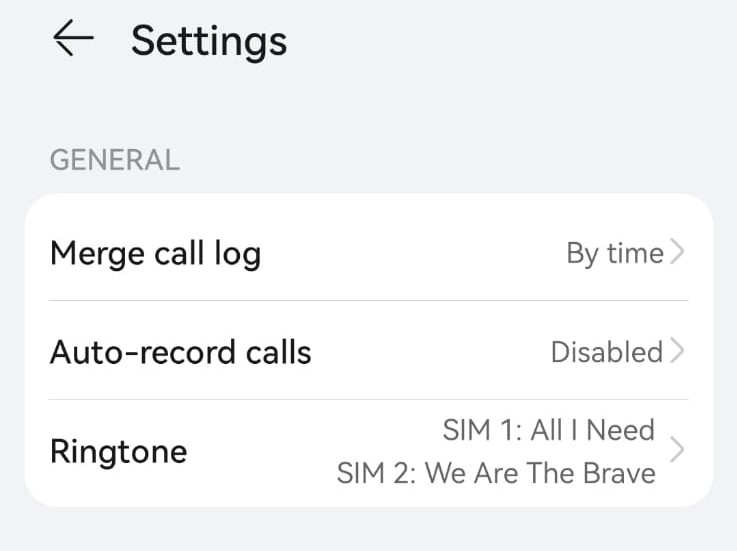 3. Now, when you are making a call, you have the Record option available, and you can easily tap it any time you want to start recording a phone call.
4. When the phone calls end, you'll receive a notification that says that 1 new call has been recorded. You can easily tap on the notification to be redirected to the Calls section in the HwCallRecorder app. This is where you can find all your records.
Method No 3: Install other applications
If the first two ways don't interest you, you can always use third-party applications to record conversations. The REKK app is now of the most popular recording apps, and it allows users to record and save their phone calls for future reference. The app is available for download on a wide range of smartphones, including Huawei and Honor devices.
In this section, we'll discuss how to download the REKK app on your Huawei or Honor device, how to register for the service, and how to sue the app to record incoming or ongoing calls.
The REKK app: features
Before discussing how to set up and use the REKK app, let's take a look at all the REKK features. They are what makes REKK one of the most advanced call recording apps today.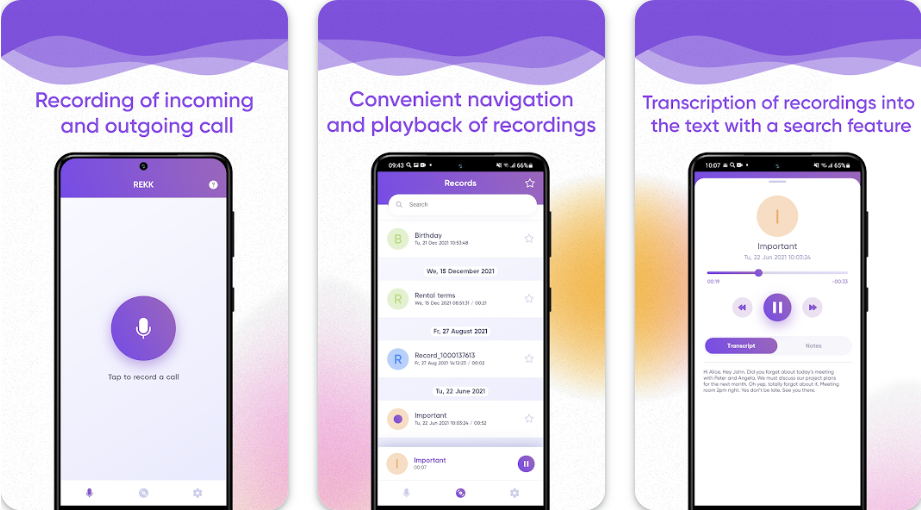 • Incoming and Ongoing calls recording
With the REKK app, you can record both incoming and ongoing calls.
• Manual Recording
REKK allows you to start recording only the calls that you choose to record. This way, it doesn't overload the cloud storage unit.
• Call Management
The app gathers all your recorded files in one dedicated list. From here, you can rename them, edit them, and you can also export them and save them on your phone.
• Cloud Backup
You can back up your recorded calls to the cloud, so you don't lose them if you lose your device or accidentally delete the account.
• Playback and Sharing
You can easily playback your recorded calls, and share them with others via email, messaging apps, and social media.
How to use REKK to record your phone calls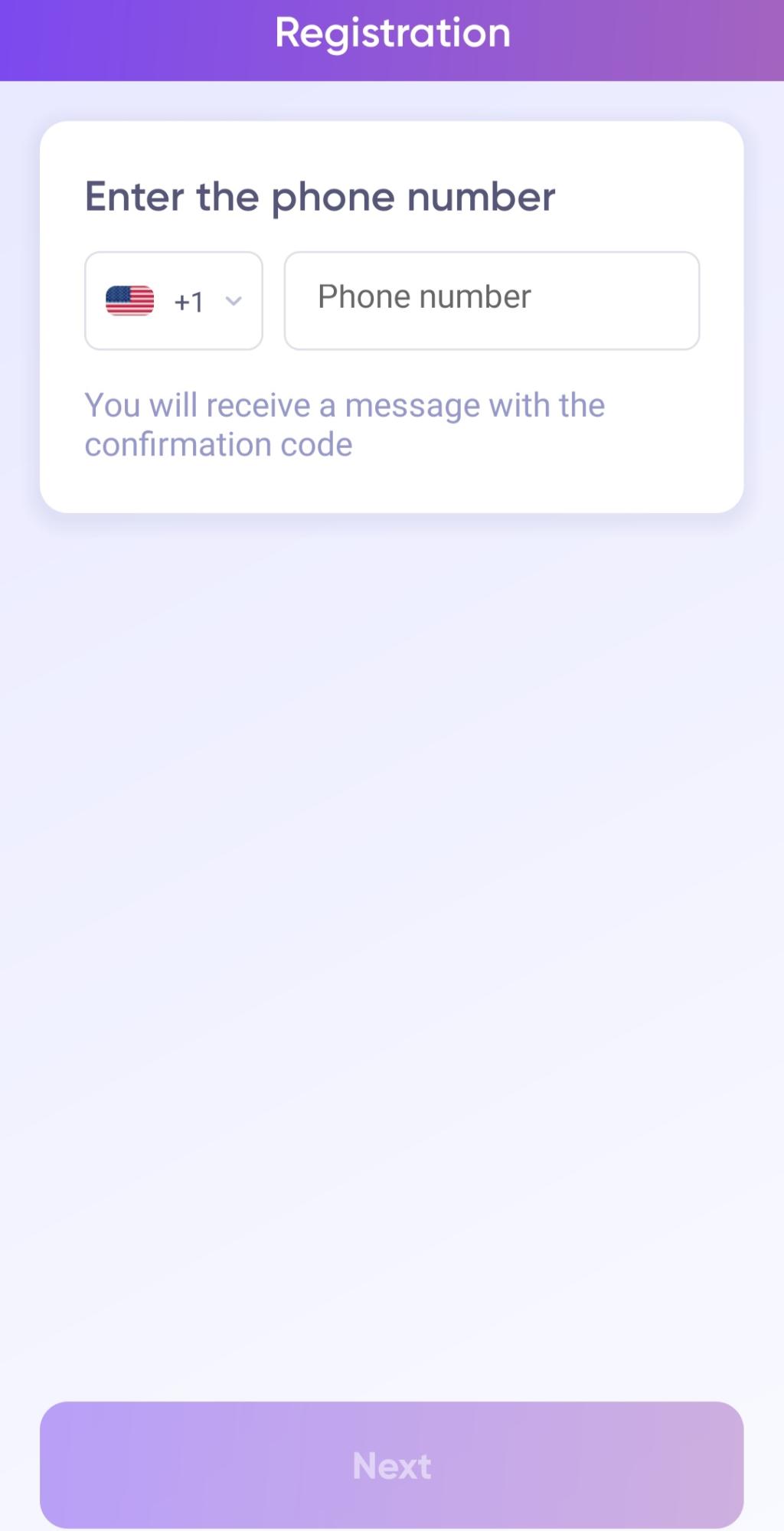 Before starting using the REKK app for your call recordings, you need to register to their service. The registration process is super easy, this is how you do it:
1. Open the REKK app on your smartphone.
2. Click on the "Register" button.
3. Enter your mobile phone number and click "Next."
4. REKK will send you a verification code via SMS. Enter the code in the app to verify your account.
Now, you can finally use REKK to record your calls.
How to record incoming calls with REKK
To record incoming calls with REKK, follow these steps: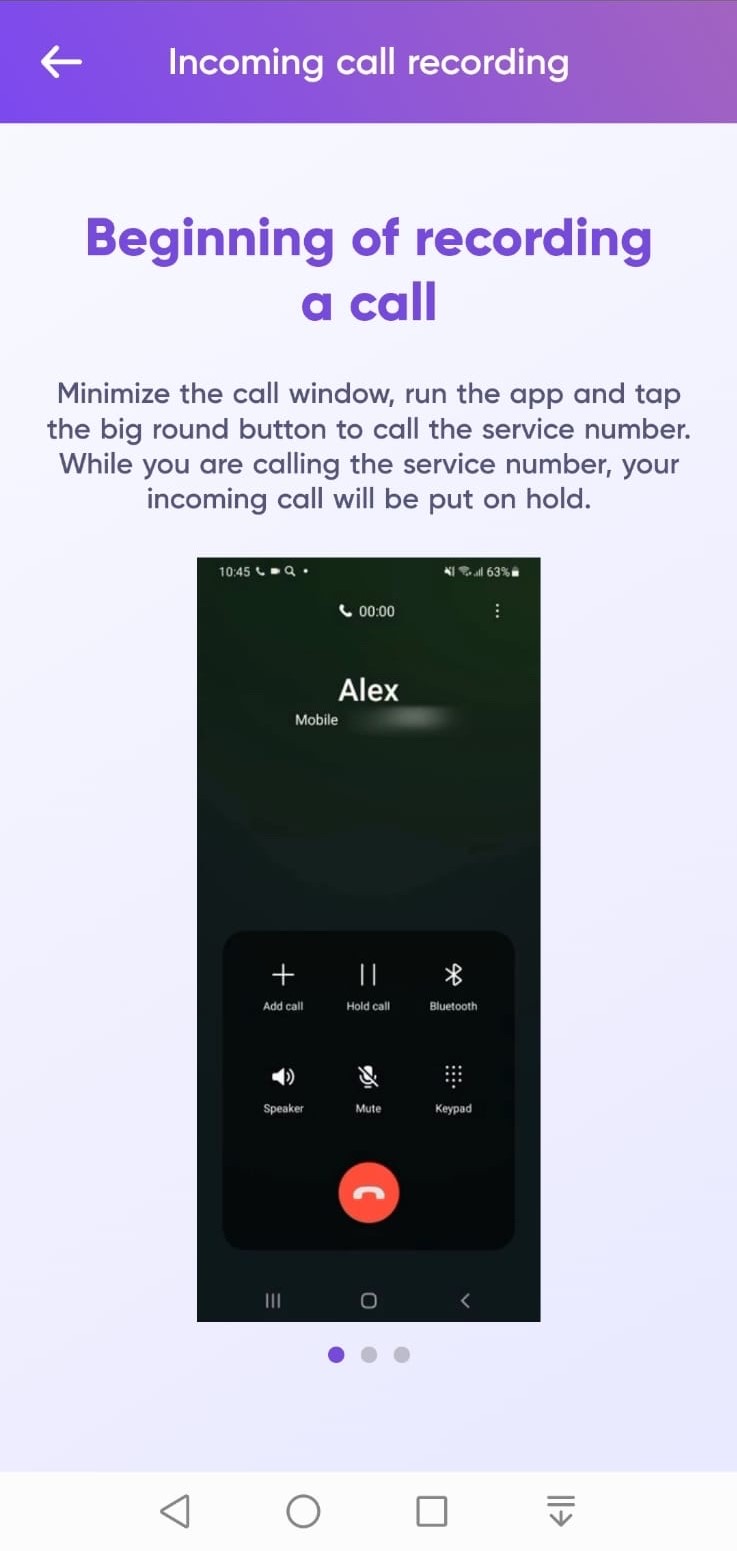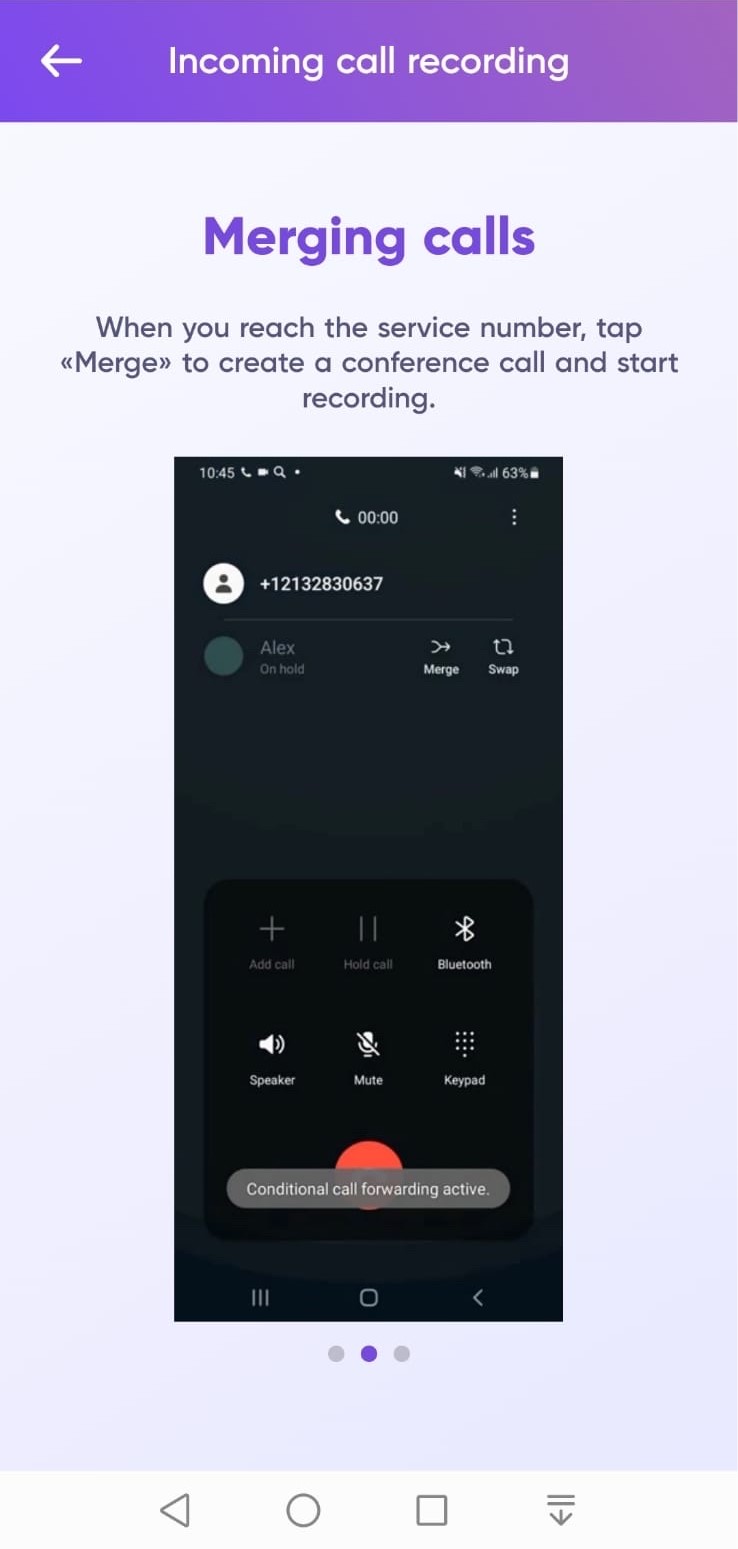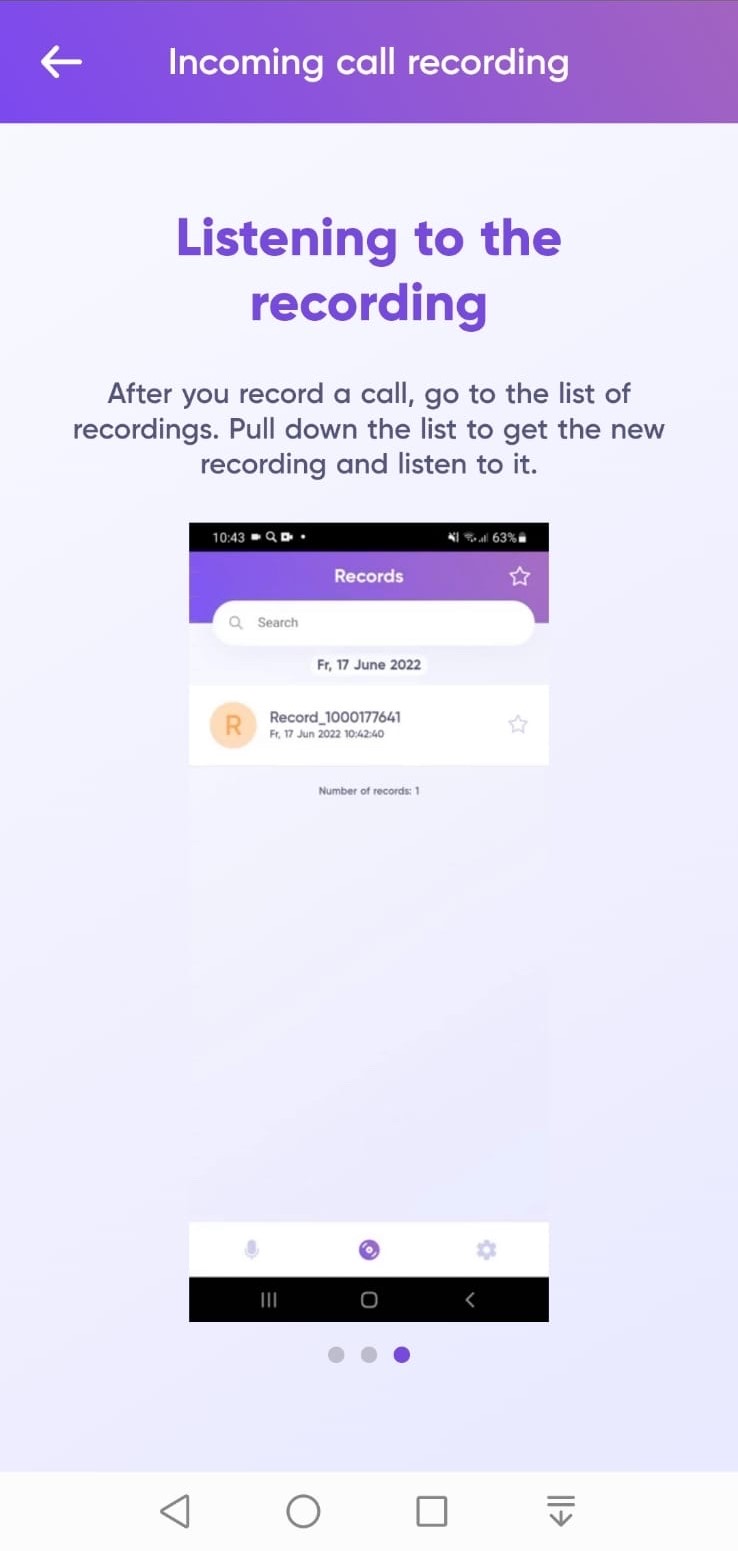 1. Answer the incoming call and minimize the screen to icon;
2. Open the REKK app and tap on the big purple button;
3. Go back to the Call Screen and tap on the "Merge call" option (It's the one you use when making conference calls, calls that involve more than two speakers);
4. The call is now been recorded, and the recording will stop automatically when you finish the call.
How to record outgoing calls outside REKK
To record an outgoing call with REKK, follow these steps: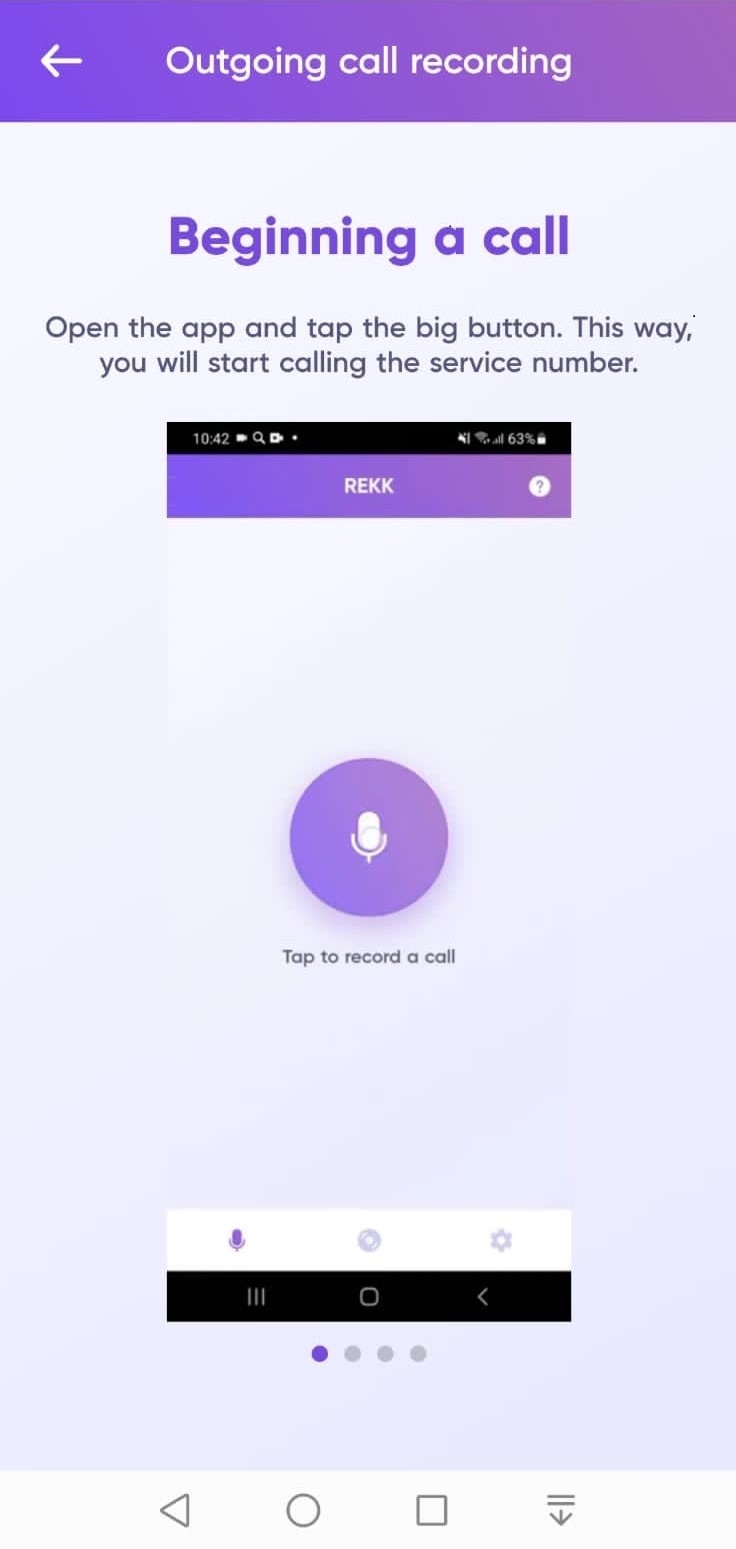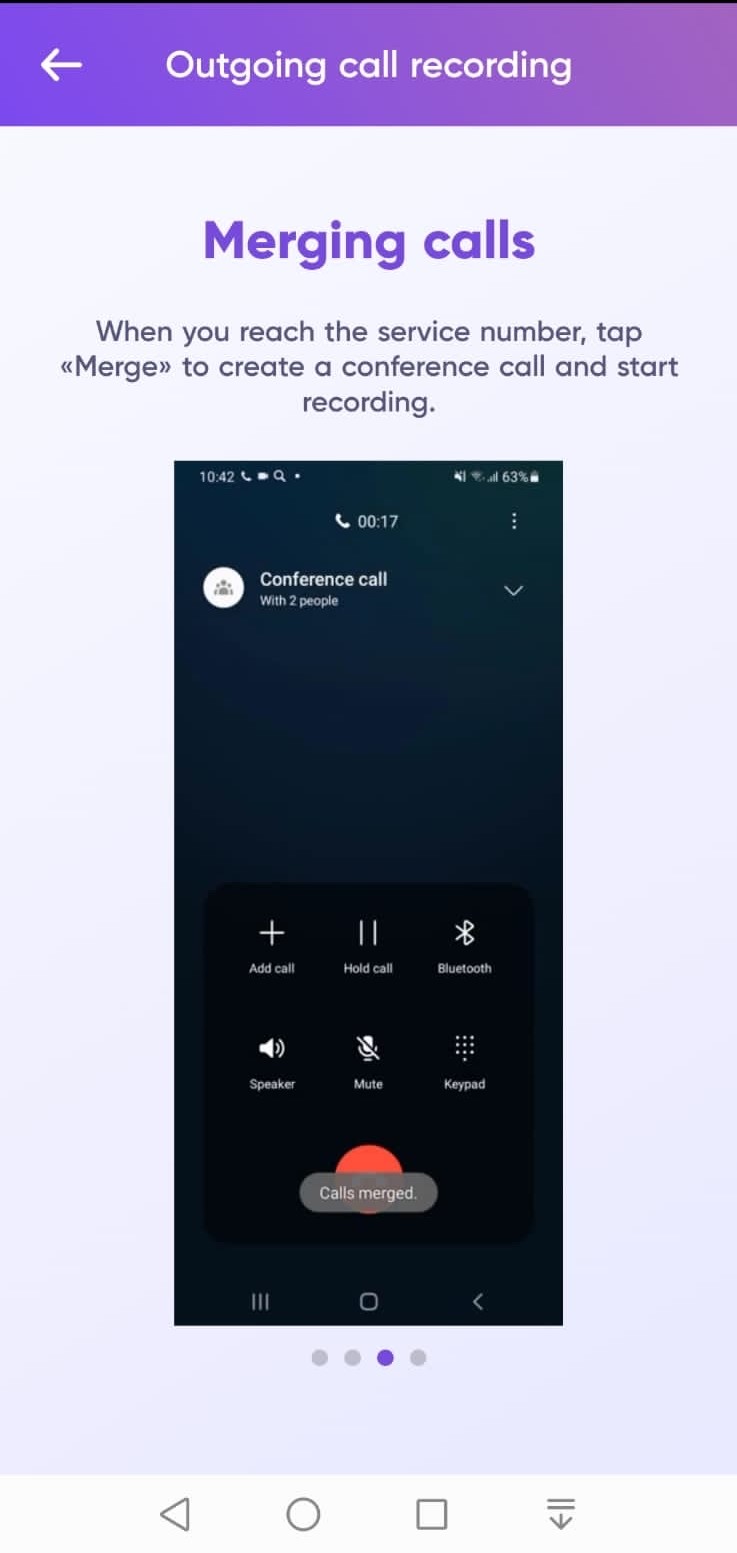 1. Open REKK and call the service number by pressing the big purple button;
2. When the service number accepts the call, click on the Add button, which you use to add another user to the call and start what is called a conference call;
3. On your list of contacts, find the number of the person and add it to the call;
4. When the person you are calling accepts the call, tap Merge Calls;
5. The call is now being recorded.
You'll find all your call records inside your REKK app: just tap on Recordings, and you'll find all your recorded calls sorted by date and time.
Recording Calls on Android: FAQs
1. Is it legal to record calls?
Recording calls is not legal in every country. In fact, this is why Huawei and Honor removed the built-in call recording app from their devices. In places like China, it's legal to record calls, but in most Western countries it isn't always legal.
So, when is it legal?
Regarding recording calls, the law requires one-party consent. It means that at least one of the two people involved in the conversation must be aware that the call is being recorded. In other words, you can record a call in which you are participating, but you can not record a call between two other people.
When both people are aware that the call is being recorded, instead, the call recording is always legal.
2. Where can I find and listen to the recordings?
Every application, whether it is built-in or provided by third parties, saves the recording in a specific and different folder on your device storage unit. In this article, for each method we've discussed, we've shown where you can find the audio files by default.
Inside each application, you could also personalize the output folder, the folder where all your audio files would be saved.
3. Can I always record VoIP calls?
VoIP calls are the one made through the Internet connection (while common calls are made through the mobile telephone line). Not all call-recording apps are suitable to record VoIP calls.
Among the methods that we've discussed in this article, the one that you can utilize to record VoIP calls is the Built-In Dictaphone App.
You can use all the other methods only to record calls made through your Phone application on your device.
Conclusion
With this article, we've provided you with an extensive guide on how to record calls on Huawei and Honor devices. Not only now do you know which tools you need to record calls, but you are also aware of how to use each tool and what are the circumstances where you are allowed to record calls without breaking any law.